Ugh...I discovered a hidden workout on my favourite
Leslie Sansone
DVD and I was very excited...it does a quick cardio workout, broken up with some lunges and arm curls. Now it is the next morning and my arms and legs are all jittery lol. Guess that goes to show that I need to work on toning.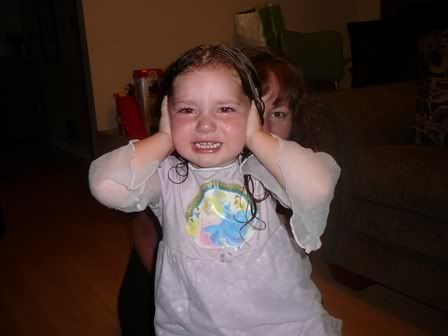 No, don't cut my hair!!! Poor kid. I love those long curly locks, but holy moly I do not enjoy combing that mess out. Finally, I had enough and decided to cut a few inches off while she watched Lilo and Stitch for the kajillionth time.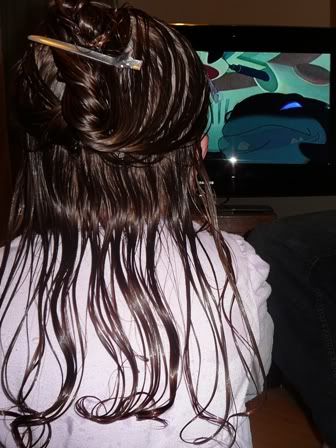 Before...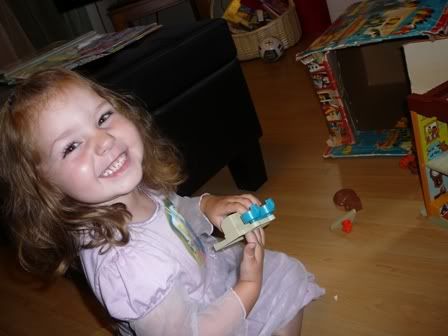 ...and after. Just below the shoulders and layered a tiny bit at the ends. Soooo much easier to comb this morning!!