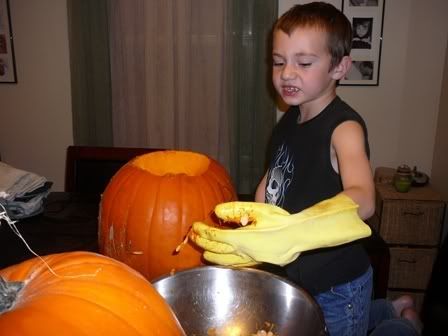 Jake was scared to touch the goo...he's such a girl sometimes LOL. I did the majority of the work, but he did some. I used a metal measuring cup to scrape a lot of the guts out and it worked really well. We had those pumpkins scraped out in no time.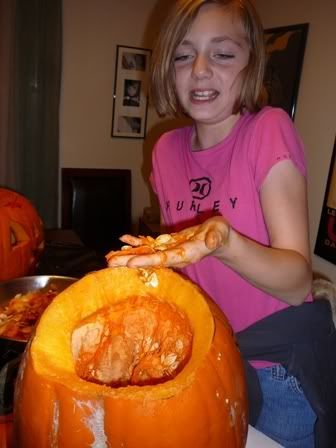 Kylie de-gooing her pumpkin. She doesn't mind getting all gooey.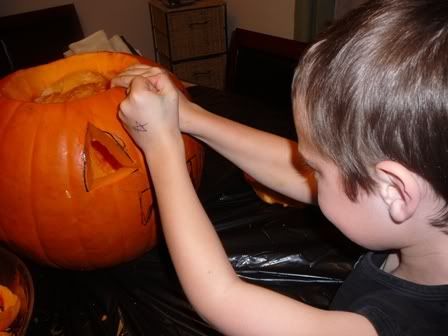 Carving the pumpkin. We used a pumpkin saw, it's safe enough for even Jacob to do on his own.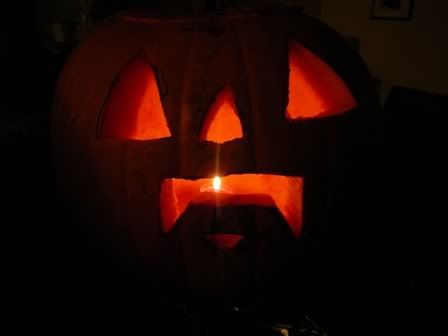 The finished product!