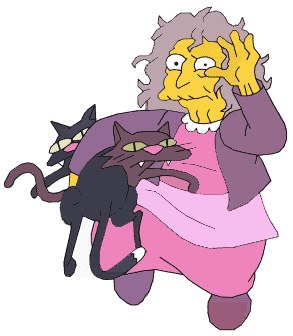 OK, I feel the need to clarify something: the Crazy Crack Head Lady isn't 'you', unless you live on my block and do stupid, crazy things...and you look like the cat lady from the Simpsons. I can also pretty well guarantee that you don't know her.
I don't gossip, I'm not catty or any of that other stereo-typical female bullshit, and I certainly wouldn't make fun of someone right under their nose. Of course, you don't know me IRL, only what you read online, so you don't know these things unless I tell you. So I will cease and desist with the Open Letters as I can see that it is causing some hurt feelings.


I had explained this before, but it was in the comments section, and I realize that everyone doesn't read those.

The end.