My oldest is 11 today :) . I can't believe how she's changed in just the last 6 months...sometimes I look at her and think, where did my baby go???
She's a great kid with a kind heart, although she morphs into Katie Ka boom at the drop of a hat sometimes...but we still lurve her :) . If you don't know who Katie Ka Boom is, here she is:
Some pictures for you: I was too lazy to take the pics out of the frames and scan them, so I just took pictures of my picture wall lol.
Kylie at 22 months (same age that Sam is right now!)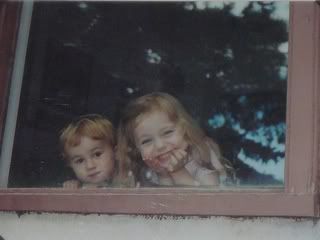 Kylie just before her 4th birthday with her cousin.
Kylie age 4, Jacob 8 months.
My 11 year old girl :) . Happy birthday, sweetie!