Holy crap, has it been 2 years already??? My baby is in a big girl bed and everything now!!!
Sammy Sunshine celebrated her second birthday with lots of cousins and assorted aunties, uncles, grammas and one Papa. We had a blast.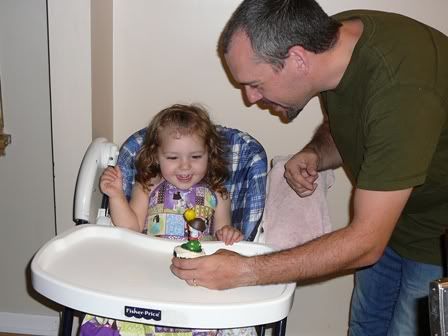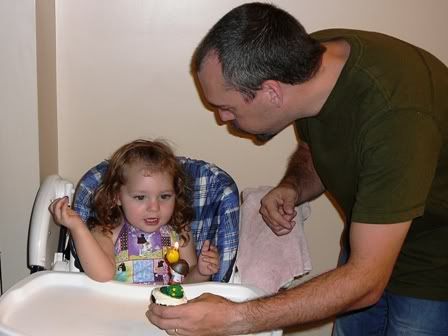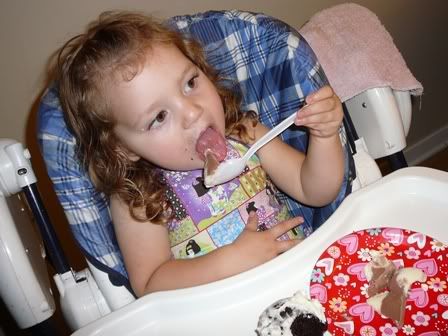 Kylie finished her dress for Sam just in time and we got lots of compliments. Such a bright, cheery fabric, and Kylie put a lot of time into it. My gosh, do I ever love my new sewing machine. I don't know why I didn't buy it 10 years ago.
I was only able to get one decent picture of her opening presents, just because there were so many little kids crowding around, which is cool. She had so much fun with all of them.
Oh yeah...it was also Scott's birthday, and I was so busy frosting cupcakes and cleaning that I didn't even have time to make him supper when he came home from work. He had to make supper himself lol. Poor guy. I tried to make it up to him by watching Underworld with him after the kids went to bed on Friday night, but I seen to have a mild form of ADHD when it comes to movies...I just couldn't keep up with it and ended up crocheting and Googling a few things while he watched. There's a prequel and a sequel and we watched the middle one because he felt that one was the first one...oh my gosh, when did movies become so much work???