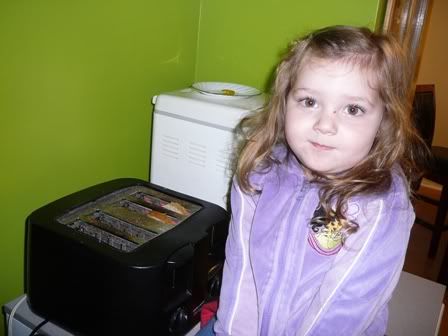 Making toast. Two out of four of my kitchen walls are now Apple Green...not so sure I'm in love with the colour, but Scott likes it. When we come back from Maui I'll decide if I want to paint the other 2 walls green or buy a whole new colour. It only took me 4 months to do 2 walls...wonder how long it will take to do the other 2?
Another year of Family Friendly Soccer has come and gone. Orange won 3rd place. Yay!
Guess which one of these kids barfed all over me. Just guess. Okay, it was Sam...I gave her a bath and then Kylie read her a story while I cleaned up Sam's bed. Blech.
Napping in the chair on a lazy Sunday.