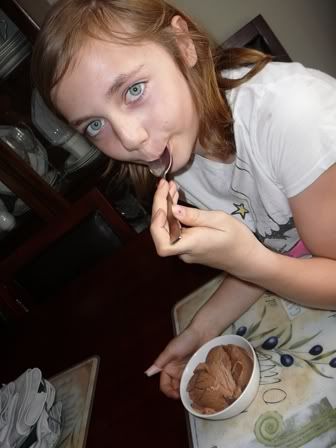 I had a super crappy day last week and couldn't bare the thought of cooking...so we had ice cream for supper. Scott was so happy he jumped up and down and clapped his hands lol. There's sliced bananas hiding in the bottom of the bowls, I swear.
Soccer season has started again...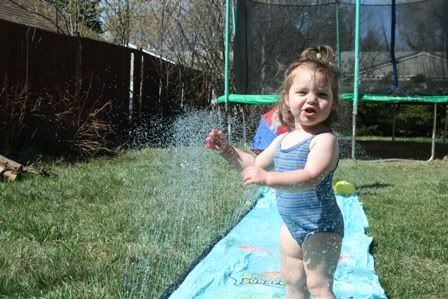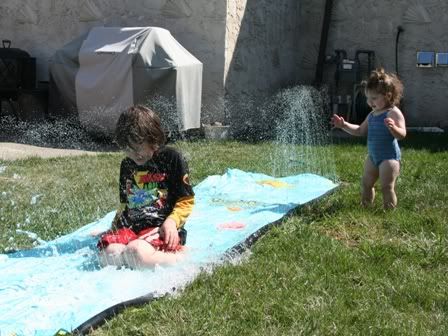 On Mother's Day it was so nice that we played outside...Sammy ran from the Slip 'n Slide to the sandbox to the trampoline, making for a sandy, muddy mess of a toddler lol. The last pic is of Jake and the Splash Rocket, my favourite summer time toy.

Other things...it friggin' snowed the other day. We woke up to snow everywhere, and the furnace kicking in. I guess I'm grateful that my raised garden bed isn't done yet because all of the plants would have frozen and died...in late May. How friggin' stupid.
Oh, and I turned 37 sometime last week. My mom made me the best bulgogi (Korean BBQ) dinner and my fantastic, fabulous husband bought me a new Kenmore sewing machine. How cool is that?
I'm old. But I have a new machine, so that's ok :D .