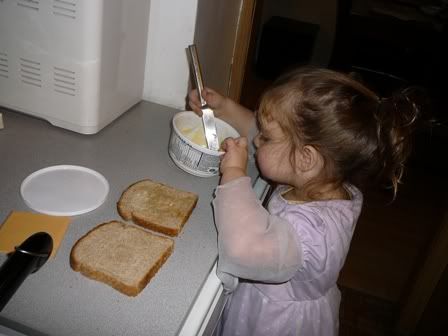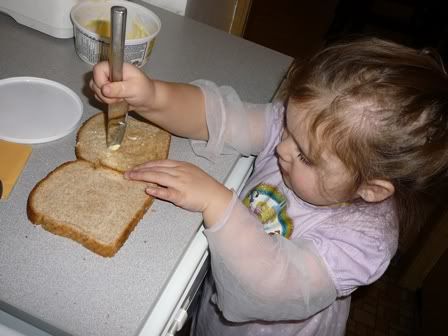 First...you spread margarine on the bread, making sure to jam the knife in the bread many, many times.
Then you put a slice of cheese on the bread and stick it with the knife again...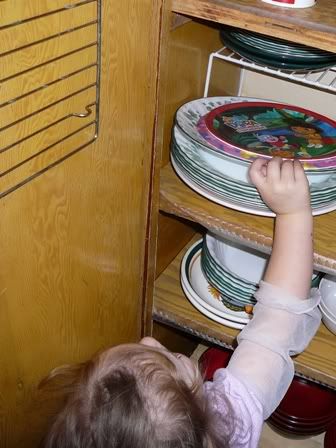 While Mama cooks your sammich, pick a plate from the cupboard. Mama's kitchen sucks.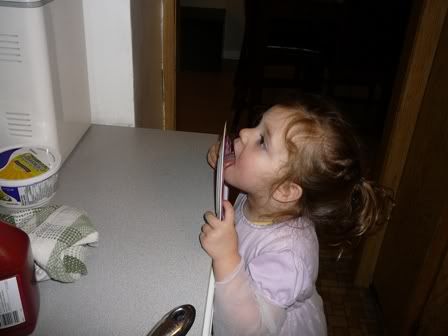 Still waiting for that sammich to cook. Licking the plate in anticipation.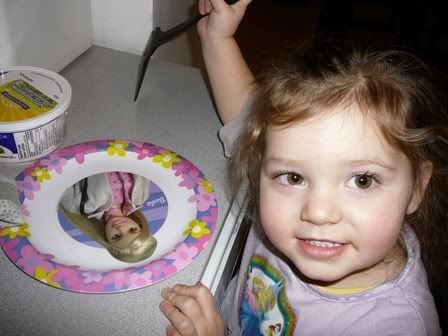 Waving the spatula around, while Mama demands that I give it back...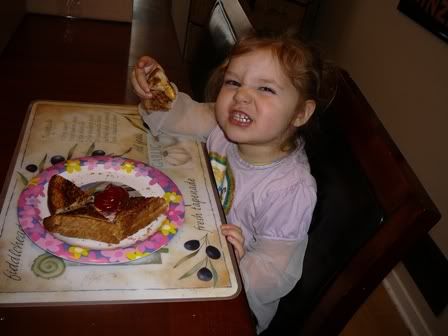 Yay! My sammich is done, and Mama gave me lots of ketchup-y goodness to dunk it in. I've been wearing my pajamas all day long and I won't let Mama change me. Good thing it's nap time soon...Mama looks like she has a headache :) .