It is so frustrating to get anything done around here lately...total of two sewing machines and one serger, and they all need to be serviced!!! Argh!!! I'm toying with the thought of buying a new machine, but I'm had the same one for 24 years and I just don't think they make them the same as they used to.
Anway, two beanbag chairs made from
this tutorial
. And they were made super-duper cheap:
$12 total including zippers and fabric for the outer bag (there is an inner and outer bag for each chair)

inner bags were made from 2 old queen-size sheets that I had stuck in the back of my linen closet

the beans were found for free online: if you Google ground expanded polystyrene beads (ground EPS) in your area, you may find a business in the industrial area of your town that is just begging to give away the biggest friggin' bags of the junk you've ever seen. Really, with all of the seats down in my minivan, I could only fit *2* of these things in. It's so messy, though...my gosh, that junk flys everywhere!!!
Kylie wanted to help with this project, but she's just getting to that age where nothing is as fun as hanging out with her freinds. Oh, well lol.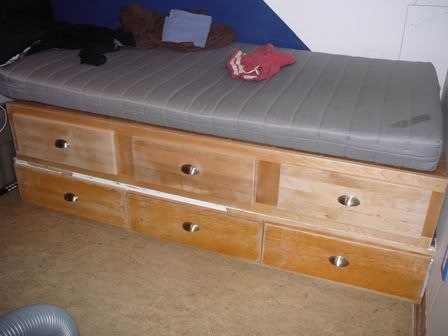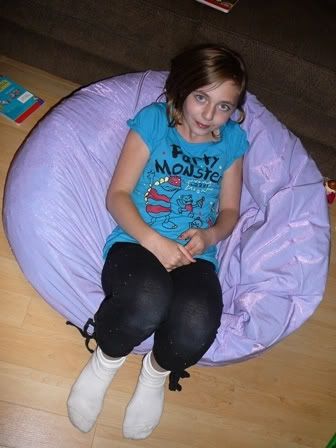 Kylie's chair is some sort of sparkly pink/purple lycra from Fabricland's clearance section. Jake's chair is seersucker (much, much easier to sew than the lycra!) .
Now to go clean up the mess that Kylie and I made in the garage when we filled the chairs with EPS...