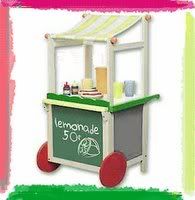 Cori at
Cori's Musings
has nominated me for a Lemonade Stand Award!
The Rules:
Comment on this blog.
Cut and paste the award logo and use it on your own blog.
Nominate 5 to 10 blogs you feel show great attitude and gratitude.
Link to your nominees within your blog post.
Comment on their blogs to let them know they received the award.
Link back to the person who gave you the award to show your appreciation
.
Thank you Cori, I shall treasure my award always :) .
I have an issue, though...I can't really pick just a few of my favourite blogs to nominate, because I love them all. Even if the authors have a crappy attitude for one day or one post, I still love them LOL...in fact, that makes me love them more :) .