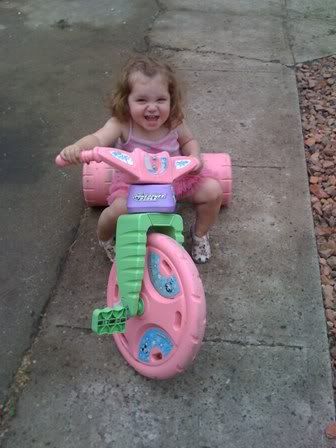 My biker babe.
This picture right here...this is a perfect representation of what kind of a dad Scott is. Here he is, just got home after a very long 11 hour day and he pushes his dinner aside, so that Sam can sit on his knee to read fliers with him. He could have just told her 'no', that he would pick her up later when she begged for some time with him, but he put his needs aside so that he could cuddle his baby.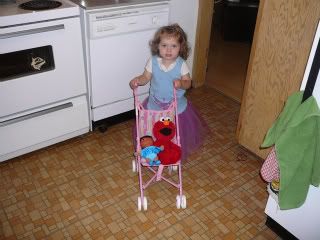 My baby in a tutu with jam all over it, taking her dollies for a walk. My kitchen sucks.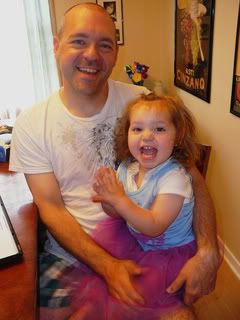 Yay!!! Daddy got a laptop for Father's Day, so he doesn't have to work so many late nights at the office anymore! He can take it on the road with him, and into people's houses, and everything!!! I have to clap and clap and clap!!!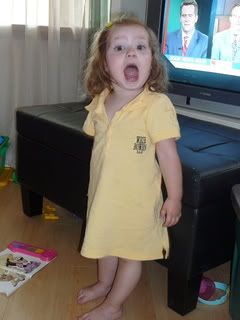 I won a yellow golf shirt at that insurance convention we went to last month, and I thought it would make a nice dress for Sam. Again, it's filthy...I can't seem to keep her clean lately lol.
Oh, and hey: 5 more days of school until summer break. Yay!