Owen is the name that Jacob almost got...Owen is the boy that I don't think I'll ever have...but I really like the name :D. So we named our new family member (even if we only see him for a few weeks out of the year) Owen.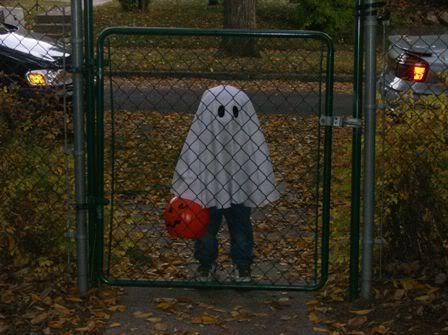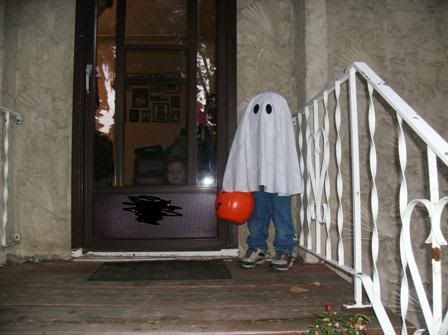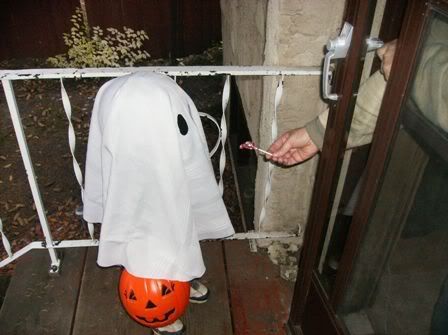 We got the plans from here:
Family Fun
. It calls for a shoebox and a bunch of other junk you could find around your house, but Scott made the body entirely out of wood so that it would last forever.
My goal is to scare the living crap out of the mailman, with Owen peeking out from behind one of my massive pine frees in the front yard. He looks so real in person...it's really quite creepy. I wanted to hang a bloody butcher knife on the other side of him (Owen's left hand side) but Scott said no...he didn't want to scare any of the neighbourhood kids. Shh...I'm gonna do it anyway though LOL.