...the felt food collection that I started this summer and didn't finish. I have a habit of doing this...starting something, getting caught up in something else and forgetting about the first project. So I decided before I start another project, I would finish with these. I still want to make Sam a bunch of other foods, but she's still too young to play with them anyway, so that can wait. Umm...I think I have a bit of a dessert fetish lol.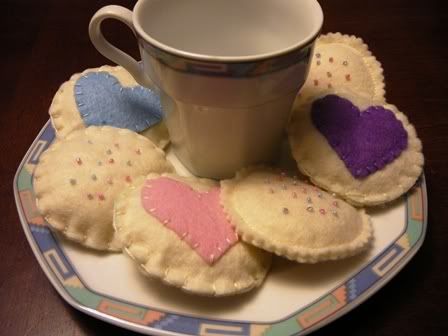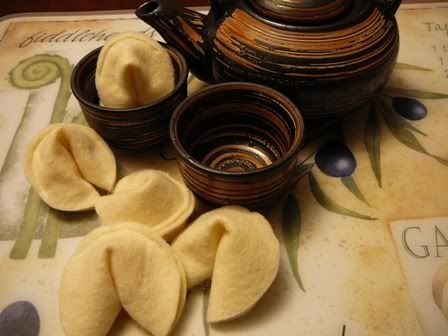 Kylie had made fortunes, written on pieces of fun foam to put in these...I just hadn't gotten around to it by the time I took the picture.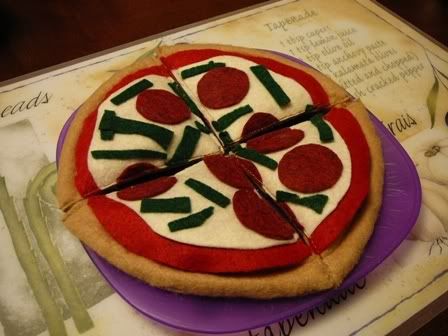 I know you've seen the pizza before, but I figured since I was posting everything else I might as well show you the pizza again. Plus Jake was yelling over my shoulder, "where's my pizza??? Mom, where is it??? Are you putting it up??? How about now, are you putting it up now???" .