You. You...bootie, you. Sitting there, all smug because you don't fit my beautiful daughter's foot anymore. In the middle of winter, the cold, horrible winter when we needed you the most...you had the nerve to become to small for her foot.
At one time, I loved you. I loved how you kept her little toes warm at night, how she couldn't kick you off no matter how hard she tried...how cute you looked with her little blue jeans. But that love is gone...replaced with a need...a hunger for bigger booties.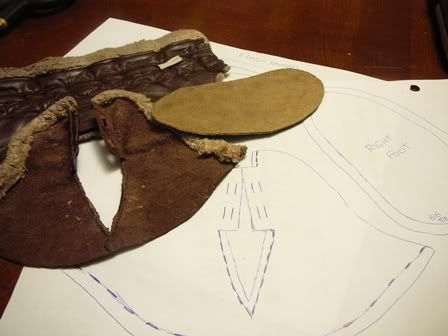 So in a moment of anger, I cut you. I cut you bad. Then I made a pattern out of you, for sewing bigger, better booties. You will never hurt us again.
As if I need another sewing project lol. This is today's project...and probably tomorrow's, too.