OK, I know these pictures are crap...something is screwy with my camera. I'm not a happy camper.
First off, we went for breakfast at McDonald's, the one in the west end with the giant playland (is it 3 stories tall or just 2??) Well, it's freakin' huge anyway.
Jacob, modelling in the Pocky aisle at T&T Supermarket. He picked chocolate Pocky while Kylie chose Brazillian Pudding Pocky (tasted like coconut).
World Water Park. Scott and I looked at all the girls in their super-teeny bikinis, sitting at the bar waiting for drinks, and wondered...who would wanna sit on that bar stool after those girls leave...and where on earth are they keeping their money??? I'm sure those teeny bikinis don't have any pockets.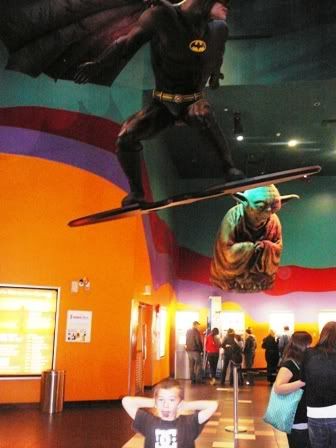 Jacob, modelling in the theatre under the super-huge Batman and Yoda.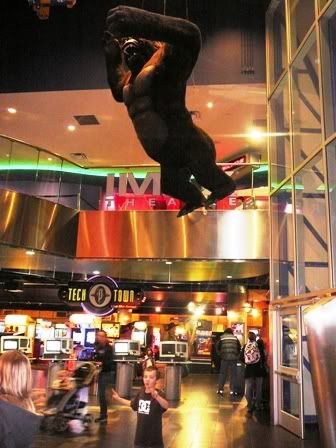 Again, Jake under the giant King Kong.
Every 22 minutes, this dragon lights up and breathes fire onto the people below...Kylie and I wondered if the emo girls with the giant beehive hairdos and with all the hairspray would instantly catch fire LOL. That wasn't very nice, was it...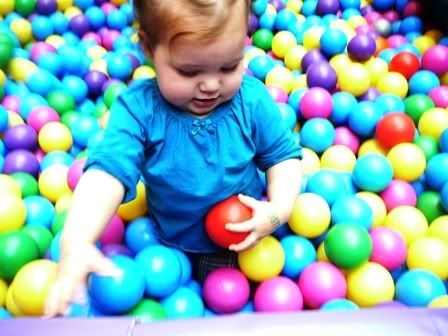 Sammy enjoying the ball pit in the Galaxyland Playland.