Man, I love this beach. Today was 32C, and although it was deathly hot (blech), the breeze coming off of the lake was soooo nice :D .
My husband the rocker :D .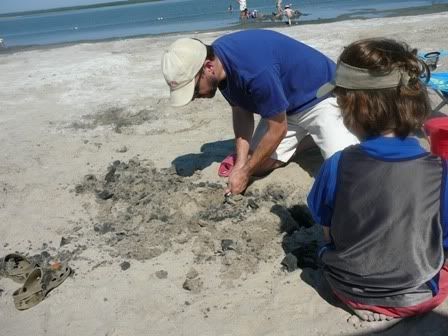 Scott is the best moat digger...all the kids at the beach knew it :D .
Dirtiest feet *ever* .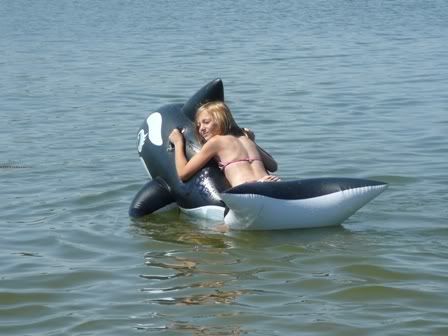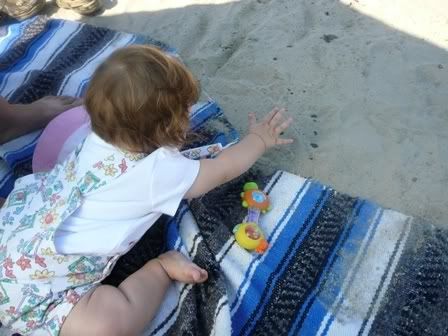 First feel of sand. Sammy would pinch a bit of sand then look at her fingers, not sure what to make of it. Then she would find a little rock on the blanket, pick it up and go, "Mmmmmmm...." and try to stuff it in her mouth before I could catch her LOL.
First dip in the lake. Looks like she likes it :D .