Wow, looks like a wild party in my basement. Kylie was supposed to be sleeping on the couch, but looks like she sorta fell off...and you can only see Megan's toe sticking out from under the blanket.
This is how Sammy falls asleep every night. But first she pretends she's sleeping and then she pokes her head up and yells "Hi!" and then lays down again, laughing LOL. She does it every single night.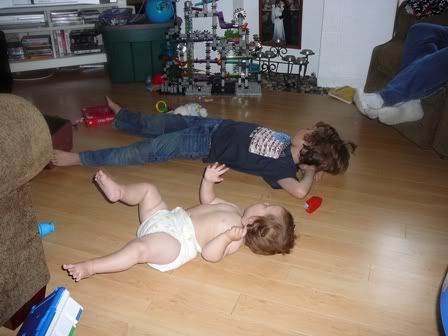 Jacob fell asleep on nice, cool floor after a really hot day. Sammy just laid down beside him to watch TV.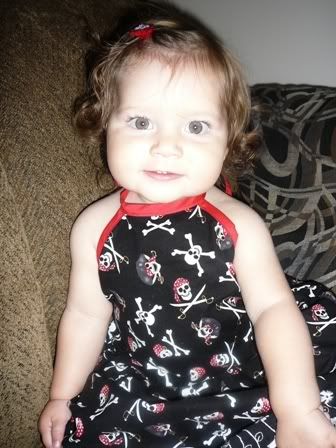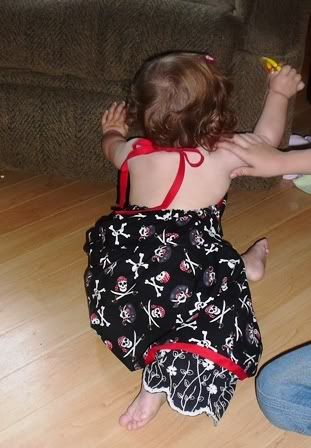 The pirate dress, ready just in time for Auntie Sheri's Pirate Party. She throws a big shindig every year in honour of
International Talk Like a Pirate Day
for the kids, and it's so much fun. This year it will be held a bit early, in August, so that the kids can have some water fun outside :D .