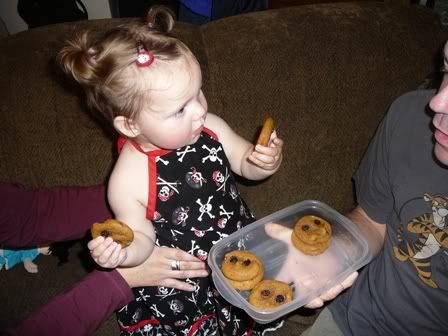 Well, Gramma brought cookies so you know right there that it is going to be a kick-bum party LOL.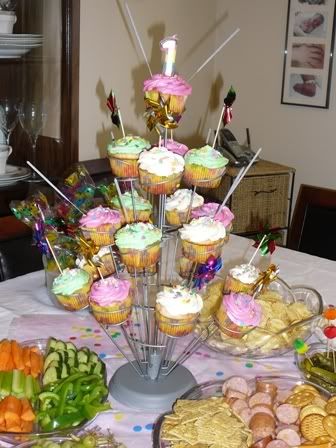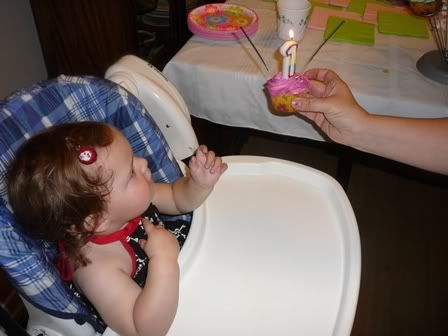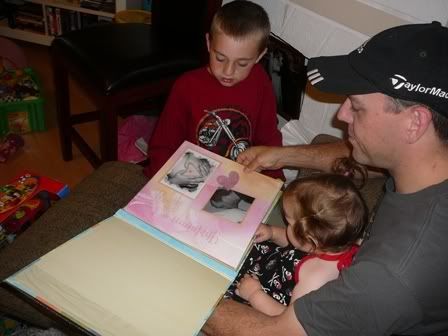 This is the reason that I don't scrapbook! I could never make it look like this! Auntie Sheri made a scrapbook for Sammy as her gift, and it rules! It's so gorgeous...these pictures don't do it justice.
There are more pics on my Facebook page...it's just so much faster to load them there than here.