WAAAHH!!! I hate this thing, take it off, take it off!!!! Stupid Simplicity patterns, the hood is just about too small. I was hoping it would still fit in the spring.
Yes, I still rock her to sleep at night. Yes, she sleeps through the night and doesn't wake up until we get her up. Yes, she's still nursing. No, she's not spoiled.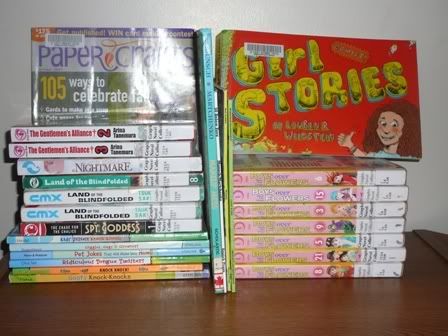 Kylie's library stash for the week. She took them out on Wednesday night and has read everything except for the riddle books in the middle.