Can you believe that I thought yesterday was Sunday??? I don't know what I thought the actual Sunday was LOL...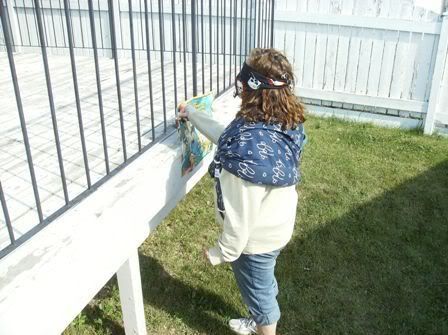 Here I am at Sheri's Pirate Party. After the kids played Pin the Treasure on the Map or whatever it was, the adults played. We played from oldest to youngest so I got to go last! Yay, I was the youngest LOL!!!
But...I don't remember how I did. Judging by the picture, I didn't get the sticker anywhere near where it was supposed to go. But I still got it on the map, so I didn't do too bad!