My mom says I'm stingy with the pictures, so here's a few:
Sammy, sleeping in her pirate finery.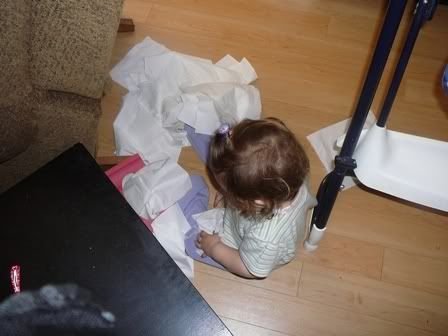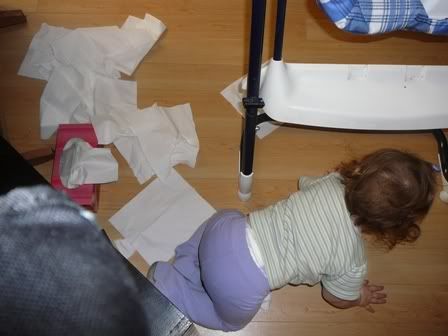 Sammy got into the kleenex while I was starting the dishwasher LOL. She had so much fun, and I kept trying to get her to look at the camera...but she just crawled away when she had had enough.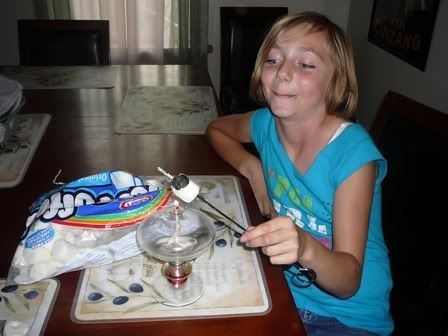 Marshmallow roast...when I was a kid, my mom had a gas stove so I would roast them there. We have electric so Kylie improvised LOL.
I don't know what Sammy found so funny...Jake is playing Wii baseball and she is just giggling like crazy!