Kylie has always liked working with beads, but has just lately really gotten into more adult beads...pretty glass ones, nice charms, etc. Luckily, Dollarama has a really nice selection of beads right now. That's a good thing, because I can see this hobby getting pretty expensive lol.
Kylie was inspired to make some beaded bookmarks after seeing them at a local store for more than $10. She is making them for Christmas gifts for her teachers and assorted aunties and Grammas.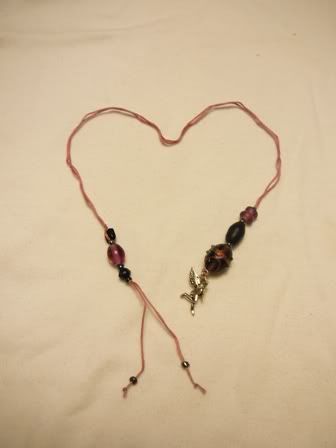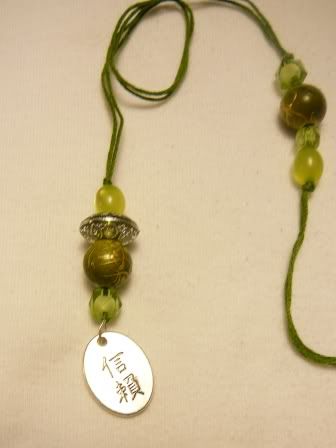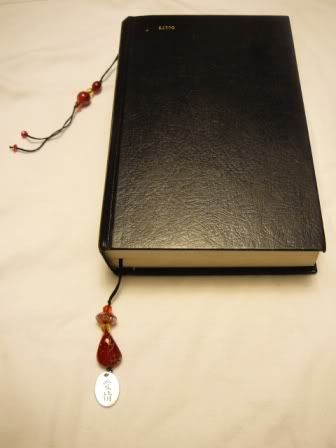 This one is her favourite and she has decided to keep it...red beads on a black string, and the charm has some Asian characters on the bottom. I hope it's not a bad word lol...I wish I knew what it said.