Auntie and Kylie, decorating gingerbread cookies the Sunday before Christmas.
Jacob making chocolate pops for our Christmas Eve party. He was so excited about our Christmas Eve PJ Party that he just stayed in his pj's all day long lol.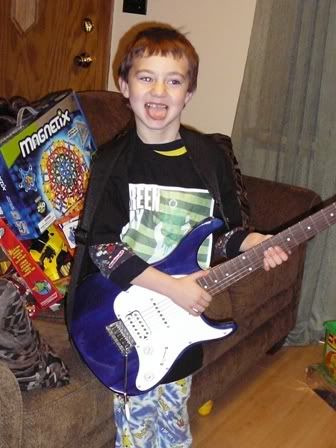 Jacob with his new guitar and his Green Day shirt.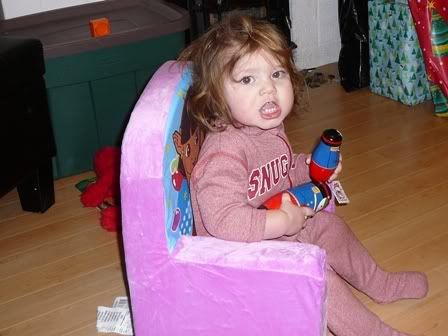 Sam in her new Dora chair. We felt sorry for her, having to sit in the
ghetto chair that Kylie made
so we bought her a cushy armchair for reading books in.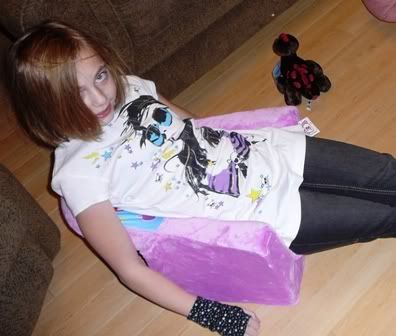 I'd like to show you a picture of Kylie, ever so excited about her Christmas gifts, but she doesn't seem to get excited about anything lately...so this is what you get. But according to her, she is very, very excited in this picture.