Too lazy to sew reusable paper towels means I'm still buying paper towels. And ripping off teeny bits as I need them, because the multi-sized ones are too expensive. So I came up with a plan.
My lazy ways: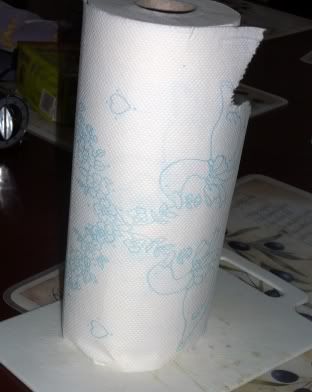 ...plus my cheapskate ways:
...equals multi-size paper towels with minimal mess: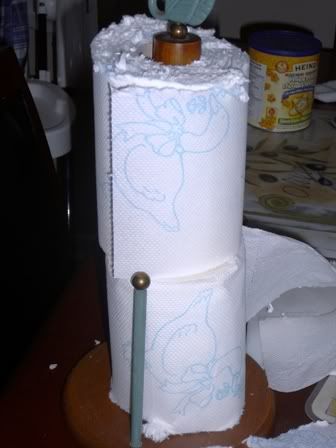 You have to hold one roll while you tear off a sheet from the other roll...but I could solve that problem by just throwing the top roll in the pantry for now...but I'm even too lazy to do that :D .