Today we went to the Edmonton Chinese Garden in downtown Edmonton. What a beautiful day...I think it made it up to 27C, and it was sunny and breezy...just perfect. There was a teeny marble table with four stools, so we sat and had our picnic lunch and then we played a rousing game of hide and seek (the high point of my day LOL). Another high point of my day was singing at the top of my lungs, "HEAD, SHOULDERS, KNEES AND TOES..." because there were some ladies doing burpees in the park (far enough away where I'm sure they heard me but I'm not sure they could see me LOL). Every once in a while during our lunch, I would yell out, "FOUR MORE...THREE MORE!". I'm such an ass.
The pagoda where Kylie has declared she will get married some day. Lookit the cute little marble table where we had lunch.
...a picture of Kylie taking a picture of Jacob taking her picture LOL. And that's me eating in the background! Really, what else would I be doing???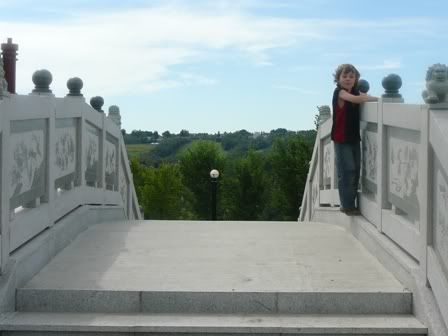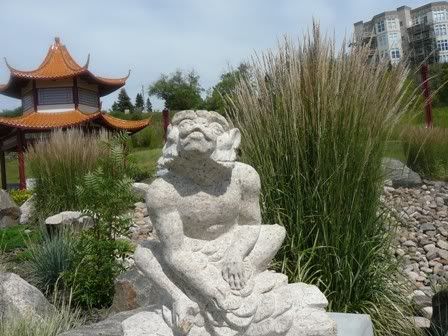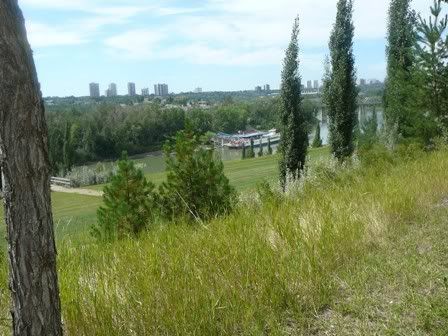 A view of the river valley...you can see the Edmonton Queen Riverboat down there.
My family...Scott is standing behind Samantha, holding her up LOL.