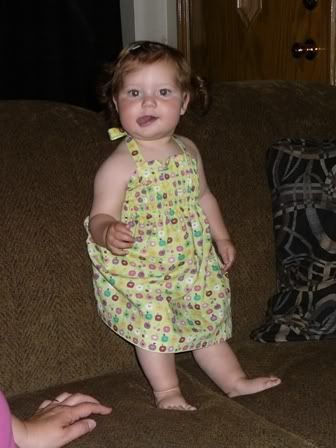 My baby. Lookit that tongue :D . That's it for the apple fabric, my favourite piece. Really, I can't hord it forever I suppose.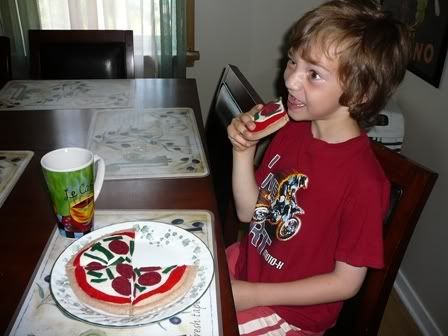 Crazy Jake eating the felt pizza that we made when it was so hot outside...we just sat by the air conditioner and crafted all afternoon.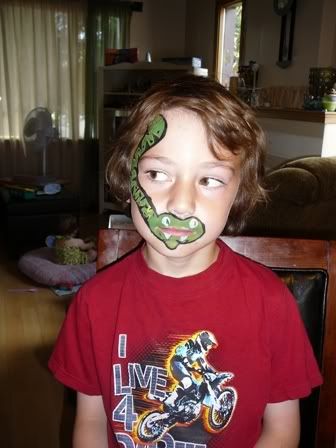 Jake the Snake. We fooled around with our face paints and came up with this. It's funny, because if you watch his mouth when he talks, it looks like the snake is talking LOL.
The snake talks...