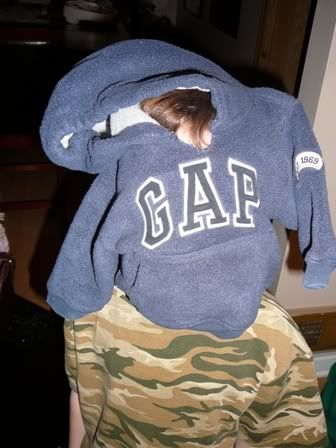 The other day I went through some of the kids' baby clothes and found this hoodie of Jake's. He last wore it when he was about 3 months old...and I had to make a little slit in the neck to fit it over his big head LOL. It definitely doesn't fit now LOL.
Scott and Sammy playing fort under a scrap of fabric when Kylie and I were cutting out the blanket for her teacher.
Sammy sits in her chair while I take a shower, but one day I guess I put her too close to the toilet paper. I opened the shower curtain when my shower was done and this is what I saw. She was so happy with herself, though, I just had to take a picture.