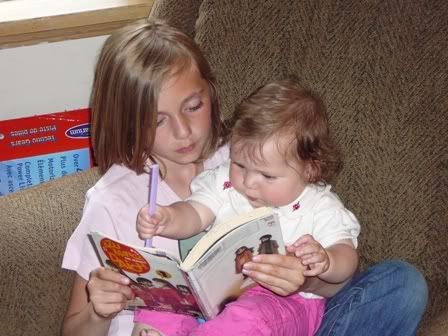 I was making supper, and Sammy didn't want to sit on the kitchen floor and play, so Kylie took her in the living room to read with her.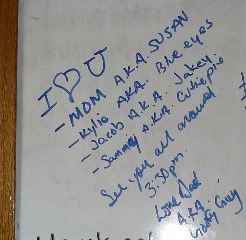 Scott had to leave very early one day for work, so he left us a note. I just love the notes he leaves...what a great guy.
Playing Wii with Daddy.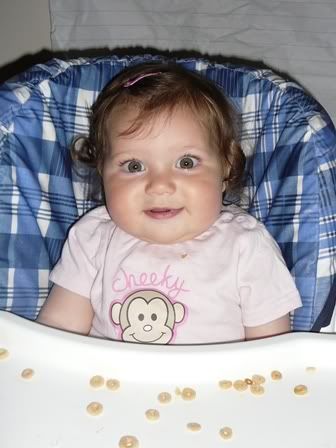 My cheeky monkey eating Cheerios. She has recently just learned that it is fun to wing Cheerios off the tray while Mommy picks them all up LOL.